TIS has spacious facilities with 6 level-building built on 720m2, area used: 3690 m2; The school has a fully equipped dormitory, dining hall with 300 seats as well as the yard: 442 m2.
The International School TIS is designed to provide a dynamic and comfortable learning environment to students.
Classrooms: all classrooms are equipped with projectors, computers, and air conditioners, etc. The design for classrooms is suitable for each age group to bring comfort and foster students' creativity.
Library: built on the idea of a friendly library with modern and lively equipments to motivate students' curiosity and discovery. TIS library supplies students with a rich variety of books in Vietnamese and English. This is a place where students can learn individually or as a group after school.
Auditorium: is the place in which school activities and events take place. It is large enough with modern equipment to bring a lively and friendly space for exchange.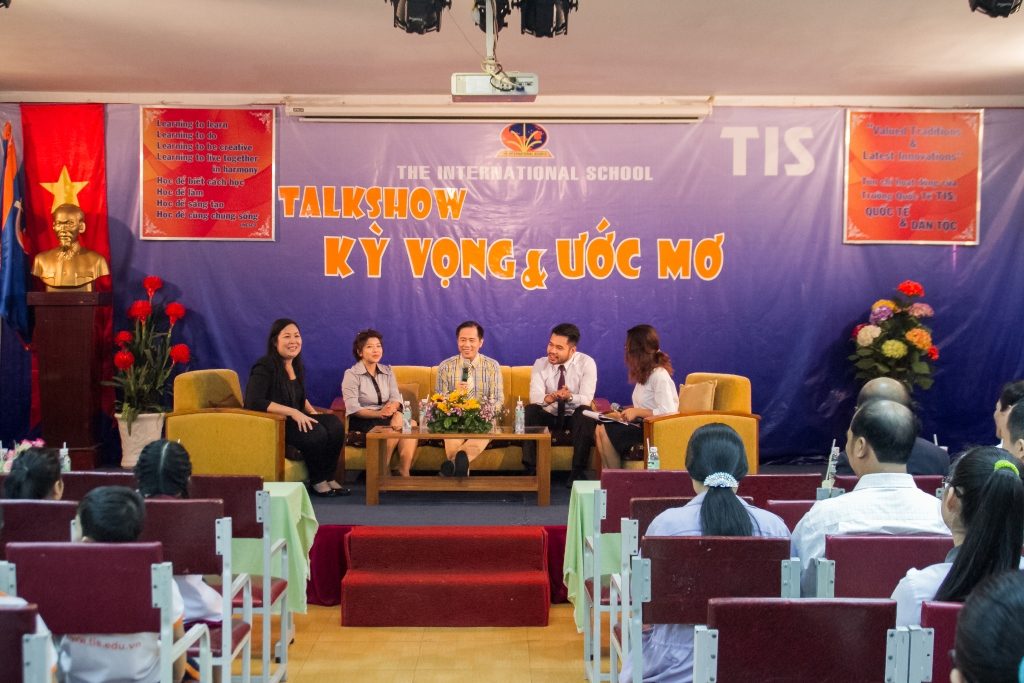 Sports hall: a multifunctional indoor sports hall well-equipped for students' training and competitions.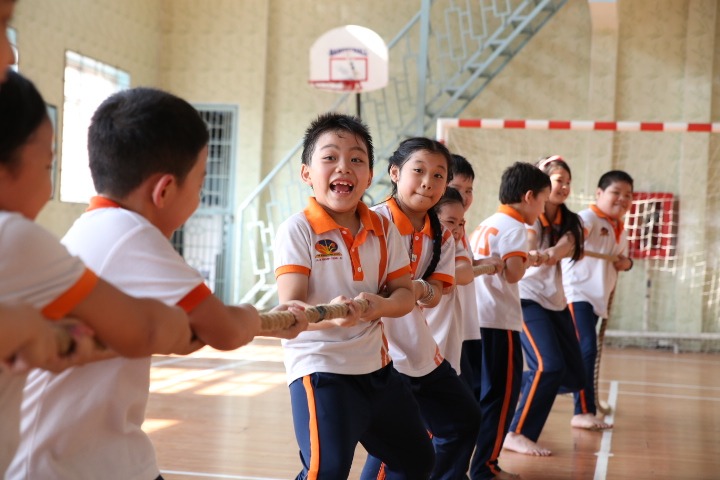 Music room: is one of students' favorite places. Equipped with different musical instruments such as organ, drum, horn. guitar, etc.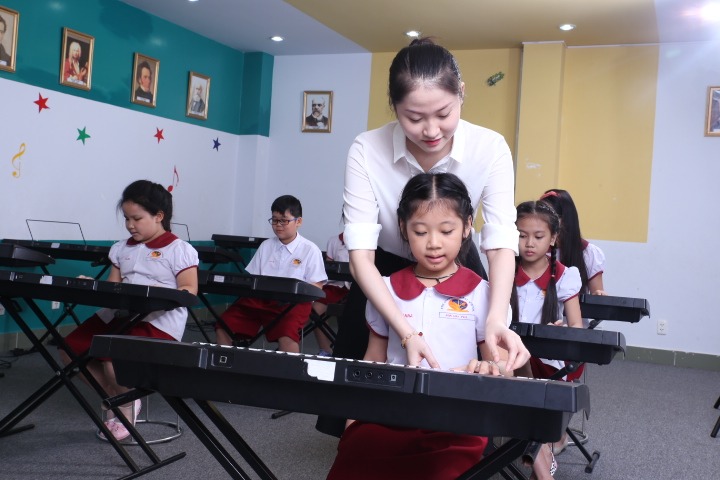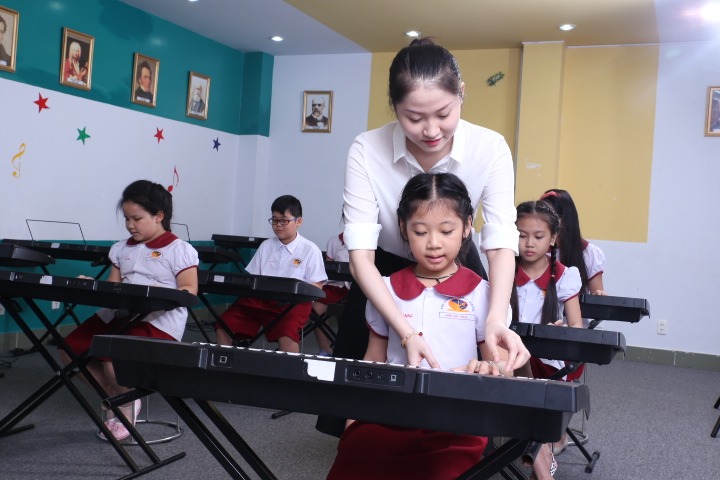 Dormitory: is in the city center with over 1,500 square meters consisting of six floors and a comfortable playground To serve boarding and daytime students. The school has two separate air-conditioned areas for boarding boys and girls.